Greeting
Since founded in year 2000, Paper-Tec have been contributing to society through Paper. Our company highly value the importance of "Trust" & "Confidence" and strive to provide dependable services to our honorable partners. We also commit ourselves to keep on challenging to achieve innovative success without a fear for the change.
Our Business
Importing Paper Products
We are Japanese paper agent of Taiwanese Paper Mill "Chung Hwa Pulp" and Korean Paper Mill "Moorim". We have been merchandising their products since our foundation. We provide our customers two choices. One is offering the customers to take advantage of the stocks we hold which are warehoused at vicinity of Tokyo Port, Odaiba area. Another is providing supports for the customers who wish to import the products directly from the two mills. Our service will include the substitution for the necessary negotiations between the mills for concluding the contract, paper work, and scheduling the shipment. Below are the products available from the mills.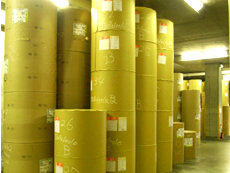 C2S ART PAPER GLOSS / MATT
UNCOATED WOODFREE
LABEL RELATED PRODUCT
PAPER BOARD
*(All available either in reel or sheet)

OTHER than the above, we also handle Light Weight Coated Paper, supplied from European Mill.
Importing Finished Products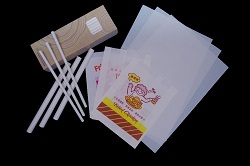 We work on importing finished products of all kinds of paper related items. We provide services for domestic clients who are looking for chances to outsource their products to foreign converters. We act as a mediator or an importer for foreign clients who wish to sell their products in Japanese market. Upon your inquiry and offer, we guarantee of providing a full support for your needs.
Exporting Paper and Finished Products
As Japan being a home for diverse paper mills and paper related converters, we canoffer various paper and finished products for export. We work for both the domestic clients who wish to sell their products internationally and for the foreign clients looking for products to import from Japan.
Contact Info.
Please feel free to contact us either by phone or e-mail
■Phone:+81-47-703-7981
■FAX:+81-47-703-7982
■E-mail:→PIC:Atsuyuki Umemoto